It will be a shorter read than usual. I'm writing today's edition in Manchester. The Foundation Coffee House buzzes while I'm sitting on the window, filtering mediocre music to find the sonic pearls.
My throat is still sore from all the singing and shouting at the White Lies concert at The Academy. A sold-out gig in a big and charmless hall. And yet, the venue's lack of character didn't matter since the British audience—jugging pitchers of beer and wine—went entirely off the rails as usual. The energy sparked between sweating bodies, and a choir of a thousand lungs delivered an otherwordly performance:
Keep on running
Keep, keep on running
There's no place like home
There's no place like home
It's a stark contrast to a live experience in Switzerland where the audience often remains frozen and distanced, afraid others might judge them for losing control. But music is an emotional, cathartic experience that requires letting your guard down.
That said, I won't distract you any further. Enjoy today's selection.
Best,
Five years have passed since Switzerland's Don't Kill The Beast have released their debut record, Cupid Bite. Now, they're back with an astonishing new single. Secret is an overwhelming track, meandering between shoegaze and straightforward pop music. But the composition of Secret is so dense and tight that it washes over your mind like a big wave. Never has drowning felt more liberating.
On Friday, Berlin-based Curses dropped their latest album, Incarnadine. Their blend of post-punk, new wave, and goth rock is a guarantee for every underground gothic dancefloor. The record's opening track, Miriam, is a blueprint genre track. There's a prominent lineage to The Sisters of Mercy in this song. However, I recommend you listen to the entire record and discover the musical blend with EBM.
Eigisyg (short for: Everywhere I Go I See Your Ghost) is the freshly released track by French multiinstrumentalist Léonard Bremond aka Camel Power Club. It's a humble, beautiful tune, driven by a longing guitar. Yes, it first seems even borderline kitsch. But then, the Eigisyg picks up steam and morphs midway to an arrangement that is both infinitely wide and excitingly danceable.
In May, the German electronica producer Lilabungalow is about to release his next album, Sparks. Taught By Heart gives us a glimpse of the sonic universe that we can expect; a shimmering soundscape with vast synthesizers, sprinkles of piano notes, and complex beats. Taught By Heart defies narrow song structures, flows as it pleases, changes directions moves between light and shadows. It is intimate and epic.
Okay, now it's finally time to present you Ladder Shake by US songwriter Fritz Hutchison, collaborating with LA-based singer BodaciousThang. The track has been sitting in my "Weekly5 potential" playlist for weeks and just left me in a good mood every time it played. Ladder Shake is a groovy, breathless acoustic rock song. The claps, the cowbells, the deep brass all contribute to the ecstatic nature of the track. It's a sonic smile.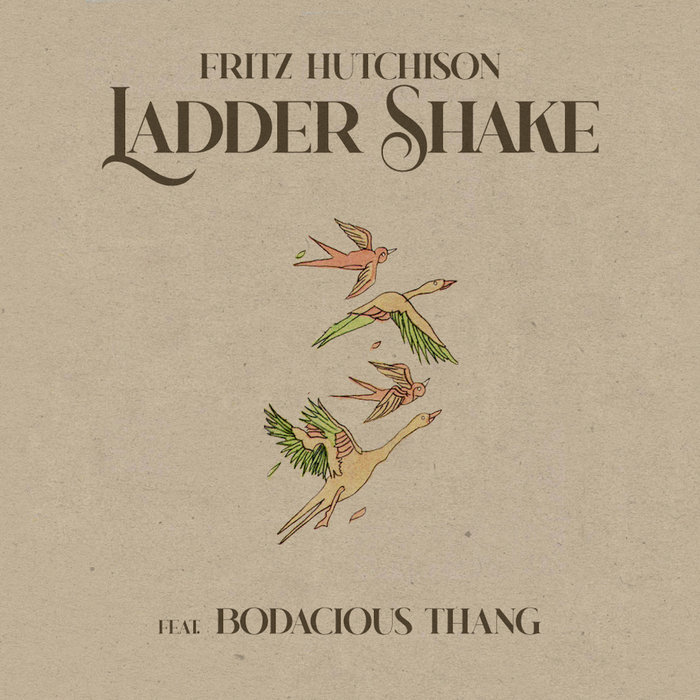 Comments