Fever Ray – Carbon Dioxide
Between the violence and the grotesque shines an industrial beauty.
Swedish artist Karin Dreijer, aka Fever Ray, combines shimmering pop music and horrid morbidity like one other. In 2009, the debut album Fever Ray received praise, and the record's threatening intro track If I Had a Heart was used in TV series like Breaking Bad or Vikings.
Fever Ray's latest single, Carbon Dioxide, is a nervously flickering piece of darkened Scandinavian pop music. It shines and glimmers; the EBM beat pushes pure excitement through the winding network of synthesizer arteries.
Tuys – Yellow Ether
Complexity meets catchiness in a swirl of extravagance and melancholy.
The four-piece band Tuys, originally from Luxemburg, now based in Berlin, meander between refined art-rock and soulful psych-pop. They've come a long way from their debut EP, Carousel, released in 2015, to their current sophistication in sound.
Yellow Ether—a track about missed conversations—is a densely packed composition, juxtaposing the dominance of gigantic synthesizer waves with the mellow and regretful voice. The track welds forward-facing energy, complex breaks, and a dreamy ambience together.
Liam Maye – Bad Entertainment
Haunting R&B that defies conformity and creeps under your skin.
Swiss artist Liam Maye reinvents himself: Starting out as a bedroom-pop singer with his first EP, Overthinker, in 2019, he evolved into an anti-pop whizkid who doesn't shy away from embracing the darkness more intensely than ever before.
The new era of Liam Maye is kicked off by Bad Entertainment, starting as a sombre R&B track that bleeds and pleads and ultimately flows into a second part dominated by a whispering rap part. What a promising relaunch!
Boardallein – Is OK
Relaxed social criticism, wrapped in summery vibes and supported by a cool groove.
Bruno Kreisky Park, alias Boardallein, heavily draws from alternative rap and pop, spilling over to continental Europe from the UK and the States. Combined with smooth but captivating sprinkles of house music, the Austrian's sound transforms into something utterly danceable.
Is OK rings warm like the sun. A laid-back hymn to accepting limits, staying true to yourself, and a subtle rejection of capitalistic, patriarchic performance expectations. The track is like ice cream in the summer heat: It melts quickly, flows into your ears, and sticks.
Weyes Blood – God Turn Me Into a Flower
A stunning voice—entirely in the spotlight—and an ever-bigger soundscape.
Weyes Blood, the accomplished US indie folk artist, has released her new album, And In The Darkness, Hearts Aglow, assembling eight songs (and two shorter interludes) which all are glowing gems of tender beauty.
In God Turn Me Into a Flower, the brilliance of Weyes Blood's songwriting becomes apparent again. Her mystic voice takes centre stage, accompanied by soft strings and a shy, steady carpet of organ sounds. However, the song builds up slowly and creates a universe of intriguing sounds.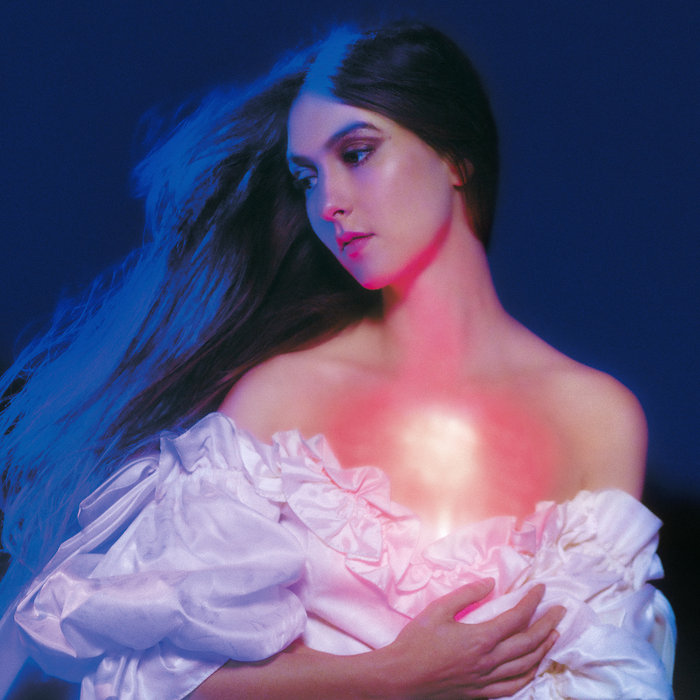 Comments