Love it or hate it: music is entertainment. I realised it once again on Friday night when Yoann Lemoine, aka Woodkid, entered the stage at Halle 622 in Zurich. His performance is a perfect synthesis of music, engagement, and visual art. Which, in the end, isn't a big surprise; he's a video artist.
However, some quickly dismiss entertainment as the counterpart to art. They don't go well together. Entertainment is the dirty and fake thing that makes money, and art is innocent, original, and authentic.
But music, especially performed live, ultimately holds entertainment. No, nowadays, it has to be entertaining. It's what draws our attention, what captures our hearts, what makes music an escapist, cathartic experience.
The term 'rockstar' was coined in the 60s and 70s when rock was the popular genre. And although there are alternative versions like 'popstar,' the rockstar's definition outgrew the genre and became a synonym for successful entertainers across the board.
And today, Weekly5 presents five songs by rockstars both in the very narrow-defined idea and the broader concept. Mama Jefferson's howling guitars next to the Editor's electronically enhanced hymn. Schmack's groovy jazz vibes collide with the heavy-handed composition of Elio Ricca, contrasting Adam Wendler's pop explosion.
Best,
Mama Jefferson – Wonderbra
Ever since their 2016 debut single Liquor Liquor, the Swiss trio Mama Jefferson established themselves as a visceral force. Fronted by Vanja Vukelic, their songs are punches that hit you and society where it hurts. Songs like Media, Axiom, or Banana White House are proof that rock music can still be relevant—and, first and foremost, cool as hell.
Now, three years after the release of their first record Jizzmag, Mama Jefferson return. Wonderbra reduces the band's sonic recipe to the bare bones. Crunchy drums, a low-key guitar hook, while Vanja's signature almost rap-like singing condemns patriarchy.
But in the chorus, the band loses every sense of restraint. Silvan Gerhard unleashes the guitar, and Mattia Ferrari comes down on his drums like thunder. Vukelic's bass completes the full-frontal attack. Pure, unfettered rock power.
Editors – Heart Attack
Bermingham's Editors don't need any introduction. Founded in 2003, the band first translated post-punk and new wave into the 21st century with tracks like Munich. Later, they established themselves as indisposable to every alternative party with undying melodic hymns like An End Has a Start or Papillon.
While later records steer away from these on-the-nose hymnic approaches and introduced more electronic elements to their songs, the Editors remained a guarantee for the sophisticated sound and ecstatic live performances.
Heart Attack, their latest single, feels like an essence of the Editor's development. The song starts almost like a dance track, driven by a deep bassline. The synth lurks in the background, ready to attack, while Tom Smith's unique vocal presence adds melancholy.
The Editors constantly let Heart Attack grow, it gets bigger by the minute, and guitars start crashing like waves on the shore. A siren howls, while the band enters the final stretch. The drums and guitar reminisce post-punk.
Adam Wendler – Rockstar, Baby
A rockstar is someone who embraces adventure and new experiences and is not willing to blindly conform to society as a herd animal. It is a lifestyle of individual decision-making and following one's own dreams.
It's Adam Wendler's definition of a rockstar, and the source for his latest single, Rockstar, Baby. The Berlin-based Canadian multi-instrumentalist surprises with this track as he usually roams the folky realms of pop music like in For Today which reminds me of Reckoning Song by Asaf Avidan.
But Rockstar, Baby doesn't take the subtle road. The song's pop-rock is so in your face that it's hard to decide whether it's brilliant or trash. At first, I was appalled. Rockstar, Baby is so obviously over the top that it feels almost like a parody, but, at the same time, its ecstasy is honest, its message sincere.
A good pop song has to be contagious, and Adam Wendler mastered the art. And let's be honest here: Sometimes you just need a track that lifts your mood.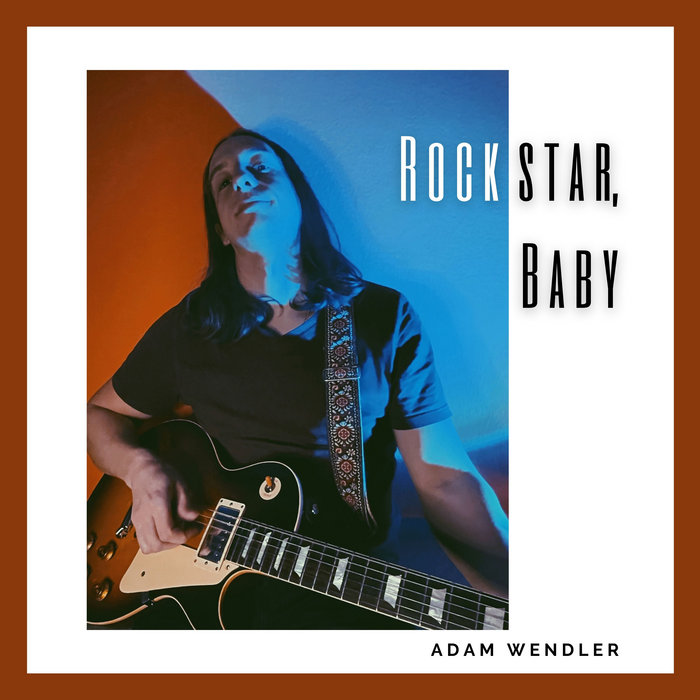 Schmack – Turner
Linz, Austria. Four men form a band called Schmack and start to make jazz for people who don't listen to jazz. "Fake pop / fake jazz," the quartet calls its sound containing mostly instrumental compositions with a distinct indie-pop foundation and unpredictable jazz draped over it.
Schmack oscillate in Turner, their latest track, between wry escapades, repetitive rhythms, and shimmering experiments. The smooth lounge music suddenly falls apart, starts again, picks up speed and transforms into a more urgent, driven, sweaty sound.
Turner isn't Schmack's wildest track but hints at the band's explosive creativity. It's a relaxed approach to their intriguing concept that still has a few surprises up its sleeves.
Elio Ricca – Rainbow
With today's final track, I have some catching up to do. Switzerland's duo Elio Ricca released Rainbow on the 1st of April, and it's a track too good not to recommend. After two albums, Another Way To Get High (2016) and Lovely Underground (2019), the new single is the first sign of life in three years.
Rainbow is a mind-boggling melting pot of influences. Driven by a monotonous, post-punk-esque rhythm, Elio Ricca contrast the sinister, repetitive rumbling with high vocals, soaring indie-pop-styled keyboard tunes, and psychedelic synth flakes. But it still feels right.
However, it's the second half of Rainbow where the duo hits the pot of gold. All the elements join forces in the ultimate climax. Heavy, spiralling downwards and rising like a rocket at the same time. Contradiction resolved with fusion.
Comments