This week's episode was a bit of a struggle. I had trouble finding five tracks I deemed worthy of our attention, mainly because I received mostly promotional emails talking about releases that are weeks or even months away.
However, I think so far that we might be in for a couple of excellent records in the near future.
With that said, today's curation has some sort of a groovy vibe. But what does groove actually mean? Wikipedia states: "In music, the groove is the sense of an effect ('feel') of changing pattern in a propulsive rhythm or sense of swing."
If we agree on this (still quite vague) description, we can conclude that any genre can feel groovy. And obviously, the Weekly5 again offers you an array of different musical styles—from otherworldly electronic sounds to galloping indie tunes.
Enjoy,
You don't have to be an underground electronica nerd to know who Moderat are. The supergroup of Apparat and Modeselektor is about to release a new record, MORE D4TA (Preorder link below).
The single FAST TRACK not only comes with a visually stunning video clip but already proves to be a visceral opener for the upcoming album. Buzzing synthesizers meander to a slow-paced beat as if Moderat don't dare to drag you in too quickly into their captivating universe.
I first fell for the Future Island when I heard their song Ran from The Far Field (2017). And with last year's single release, Peach, the honeymoon phase got a revival.
Their latest work, King of Sweden, once more demonstrates Baltimore's synthpop heroes' ability to feathery songs that feel innocent and fresh like a teenager's love, as well as well-oiled and sophisticated as a decade-old marriage. King of Sweden is a guaranteed dancefloor royalty.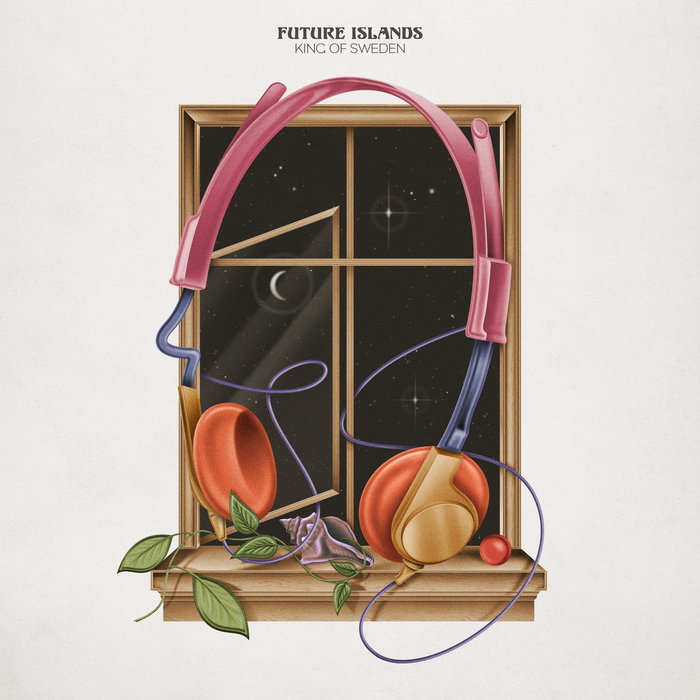 There's a certain mist of weirdness caressing the Vienna-based band Pauls Jets. Already with Blizzard, a song from their 2020 record Highlights zum Einschlafen, grasped my attention with its sleepy poetry that perfectly matched the state of mind during the initial phase of the pandemic.
Baby huscht vom Bad ins Zimmer
Sie trägt ihre Creme auf
Baby muss bald schlafen gehen
Sie muss morgen früh hinaus
The insane number of 18 tracks gather in their new album Jazzfest. And Baby is the perfect example of Pauls Jets amazing wonky sound. A Schlager melody combined with a hint of psychedelia and this hungover whispering of a love story. This is just utter brilliance.
After a longer period of silence, Zurich's indie-pop duo Alas The Sun is back. Sandro Raschle found a new partner in crime, Nuria Thie, in 2021. Now, their ready for the future: The record Wild Honey Inn is scheduled for release in May.
Out for Something hints at what we can expect from the announced album. Sonically, the song has a significant Springsteen feel to it, contrasted by Thie's clear vocals. The whole composition spreads an earthy warmth, and lights a fire in the chest.
I try my best to avoid multiple features by artists in the Weekly5. However, I cannot let this one slide: The White Lies have released their sixth studio album, As I Try Not To Fall Apart.
And as I predicted with the band's track Am I Really Going To Die, the record displays an unheard sonic range. Yes, there are the sombre tunes, the ecstatic hymns. But there's also Step Outside, a song that earns the attribute "groovy" fully. It's a glimmering synthpop track, with White Lies surprisingly deploying a prominent piano hook and a cheering bassline. What a thing!
Become a member and explore even more music
Read more
Comments